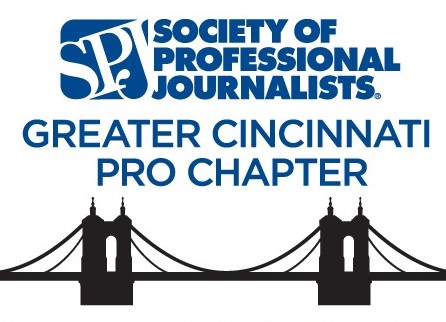 SOCIETY OF PROFESSIONAL JOURNALISTS
GREATER CINCINNATI PRO CHAPTER
AND GRAYDON
to present our
quarterly luncheon for freelancers
Date: Thursday, May 9, 2019
Time: 11:45 A.M. to 1 P.M. LUNCH
Topic: Stories and Tips from Greater Cincinnati Freelancers
In an informal discussion, attendees will share
their own experiences and top tips for freelancers.
Location: GRAYDON LAW OFFIC
ES
1800 SCRIPPS CENTER
312 WALNUT STREET
Open to all freelancers, including print, broadcast, radio and digital. Lunch will be served - LaRosa's pizza and salad. There will be lunch, discussion, and time for a Q and A.
Registration and Networking:

11:45 a.m. to Noon