JOIN US FOR A SEPTEMBER FREELANCERS LUNCHEON
SOCIETY OF PROFESSIONAL JOURNALISTS
GREATER CINCINNATI PRO CHAPTER
AND GRAYDON
will present our
quarterly luncheon for freelancers
Date: Thursday, September 21, 2017
Time: 11:45 A.M. to 1 P.M. LUNCHEON
Featuring: Bob Hostetler, Award-Winning Author,
Literary Agent and Speaker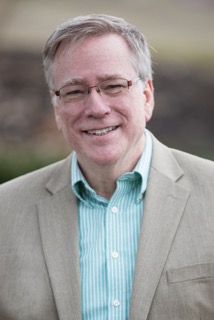 Topic: "Book Publishing Trends"
Location: GRAYDON LAW OFFICES
1800 SCRIPPS CENTER
312 WALNUT STREET
Open to all freelancers and journalists, including print, broadcast, radio and digital. Lunch will be available - Sandwich boxed lunches for $15. There will be a lunch, along with a short talk/discussion, followed by a Q and A. The purpose for the luncheon is to offer an opportunity for freelancers to network as well as to provide education, training and resources. For tickets and to sign up, go to:
https://www.eventbrite.com/e/freelancers-luncheon-presented-by-cincinnati-spj-and-graydon-tickets-37505948301
About Bob Hostetler:
Bob Hostetler

is an award-winning author, literary agent, and speaker from southwestern Ohio. His fifty books, which include the award-winning Don't Check Your Brains at the Door and The Bard and the Bible: A Shakespeare Devotional, have sold millions of copies. Bob is also the executive director of the Christian Writers Institute(christianwritersinstitute.com). He and his wife, the lovely Robin, have been married for forty years. They have two children and five grandchildren. Connect with Bob at www.bobhostetler.com.
Questions: Ginny McCabe at gmwriteon@aol.com or at 513-604-6720