April 17: SPJ Day of Giving
The Society of Professional Journalists turns 110 this Wednesday. In honor of the organization's birthday, SPJ is asking you to help celebrate by making a gift on the 4.17 Day of Giving.



For more information, please visit

https://www.spj.org/dayofgiving.asp



You can help by:

1. Donating a gift online on April 17 (https://www.spj.org)

2. Asking your coworkers, colleagues, friends or family to make a gift

3. Spreading the word

4. Observing the stories and pride in SPJ; reacting on social media
66th Scripps Howard Awards

Join the Scripps Howard Foundation and host Michelle Miller, correspondent and co-host of "CBS Morning News" and "CBS This Morning: Saturday," for the 66th Annual Scripps Howard Awards honoring excellence in American journalism.

The show will honor award-winning journalists who have changed outlooks, laws, political practices and our world. They represent the proudest tradition of a free press and exemplify the Scripps Howard Foundation's purpose of "Giving light. Changing lives."

The 2018 winners include news organizations large and small, from The New York Times, ProPublica and Frontline PBS, to the South Florida Sun Sentinel and The Dallas Morning News. (

View the full list of 2018 winners

.)

Event details:
April 18, 2019
Memorial Hall
1225 Elm St.
Awards Show: 6:45 p.m.
After-party: 8:30 p.m.

The event is cocktail attire. Immediately after the show, guests are invited to a reception in Memorial Hall's ballrooms.

The show will be broadcast live on

WCPO.com

, Facebook and YouTube and rebroadcast on Newsy April 21.

About the Awards

With a focus on high-impact reporting, the awards recognize journalism that spurs action, news organizations that go the extra mile to expose previously undisclosed or misunderstood information and journalists who embrace new tools, channels, technologies and approaches to provide more immersive experiences for their audiences.

Among categories including Visual Journalism, Environmental Reporting, Breaking News and Community Journalism, the Awards' 66th competition continues with the Topic of the Year category, which will be announced at the live awards show April 18. The focus of the 2018 "Topic of the Year" category is "The Midterm Elections."

The Scripps Howard Awards honor work from television stations, networks, radio and podcasts, visual media, online media outlets, independent producers, newspapers and print publications.

The Foundation's corporate parent, The E.W. Scripps Company, is the presenting sponsor of the Awards. The Scripps Howard Awards show is produced in partnership with media sponsors, WCPO and Newsy.

About Michelle Miller

Miller's reporting has earned her prestigious journalism awards including an Emmy for her reporting on the National Guard's Youth Challenge Academy and an Edward R. Murrow Award for her coverage of a daycare center standoff in New Orleans. She was part of the Alfred I. duPont-Columbia Award-winning team for coverage of the Newtown, Connecticut, school shooting. Miller earned a Salute to Excellence Award from the National Association of Black Journalists and was voted Woman of the Year by the National Sports Foundation. She has served on the Board of Advisors at Hampton University's Scripps Howard School of Journalism and Communications.
"Words Matter" T-Shirts Now Available
Pictured: Cincy SPJ board members Cara Owsley, Jenny Wohlfarth and Ginny McCabe
Photo by Albert Anthony Cesare
Cincy SPJ "Words Matter" T-Shirts Now Available in Black and Dark Gray, Various Sizes.
Cost $20 - Plus $5 for Shipping and Handling
https://form.jotform.com/90695201160147 (While Supplies Last.)
"On Writing:" A conversation
with Pamela Colloff about "Blood Will Tell"
9:25 a.m.-10:40 a.m., Thursday, April 18
George and Ellen Rieveschl Digitorium
Griffin Hall / College of Informatics

Pamela Colloff, a reporter for ProPublica and The New York Times Magazine, will discuss writing and storytelling, including her approach to her award-winning story, "Blood Will Tell," a two-part narrative investigation that dissects the case against a high school principal who was convicted of killing his wife based off of bloodstain analysis. Colloff's story, jointly published by ProPublica and The New York Times, won the Scripps Howard National Award for human interest storytelling.



The event is free. Registration is requested at

https://bloodwilltell.

eventbrite.com

.
Free Presentation: What's Ailing America
Six&Six Lecture with Jonathan Fahey, global health editor for The Associated Press
6 p.m. to 7:30 p.m., Thursday, April 18, 2019
NKU's new Health Innovations Center

WHAT'S AILING AMERICA?

Who: As the global health editor for The Associated Press, Jonathan Fahey oversees a team of journalists who cover medicine, public health, the health care business, and consumer health issues.

What: Free public lecture at NKU's new Health Innovations Center

When: 6 p.m. to 7:30 p.m., Thursday, April 18, 2019

Where: Room 102, Health Innovation Center, Northern Kentucky University

Parking: In the Kenton Garage.

Details: Why is life expectancy in the United States on the decline? Mr. Fahey and his reporting team explore that question and others as they cover medicine, public health, the health care business and consumer health issues. Fahey will take a closer look at the current public health issues facing America, including the opioid crisis and the suicide rate -- two issues with implications close to home for our region. He'll also talk about how his team looks for story ideas and decides what to cover – including stories about health and medical research.

Admission: Complimentary ($6 waived)


RSVP

:

https://nku.eventsair.

com/sixatsix/aplecture2019


Questions: Contact NKU's Scripps Howard Center for Civic Engagement, 859-572-1448 or engage@nku.edu
Introducing the 2019 Class of Kiplinger Fellows

Nearly 20 veteran journalists from newsrooms around the world made up the 2019 class of Kiplinger Fellows at Ohio University.

The newest class includes staff from national newspapers, large-market television and radio outlets, major daily newspapers as well as exclusive online journalists from the U.S. and abroad.

Several fellows were chosen from outside the United States – including Spain, Moldova, Costa Rica, Belgium, and two from Canada. Nearly 400 journalists applied for the fellowship program, which took place April 7-12 at the Ohio University Scripps School of Journalism in Athens.

"The talented pool of journalists wanting to participate in our fellowship is inspiring, but makes the selection process all the more challenging," executive director Kevin Z. Smith said. "It's always a difficult process to select the few who come. We believe this class is a great representation of the current state of global journalism with freelancers, online producers as well as those from legacy media coming to Ohio. These are excellent fellows."

Smith said the fellowship's mission is to train and return the Kiplinger Fellows to their newsrooms (or home offices) armed with a new set of digital skills and the motivation to train others and improve the level of journalism worldwide.

The international 2019 Kiplinger Fellows include:
Andrea Baillie, managing editor, The Canadian Press; Toronto, Canada
Jane Gerster, national features reporter, Global News; Toronto, Canada
Madalin Necsutu, editor-in-chief, Evenimentul Zilei; Chisinau, Moldova
Cindy Regidor, correspondent, France 24; San Jose, Costa Rica
Teri Schultz, freelance reporter, NPR, Deutsche Welle; Brussels, Belgium
Miguel Toral, director, sinfiltros.com; Madrid, Spain
The U.S. 2019 Kiplinger Fellows include:
Kate Cook, city editor, Herald-Citizen; Cookeville, Tennessee
Beth Fertig, senior reporter, WNYC public radio; New York, New York
Joe Hernandez, reporter, WHYY public radio; Trenton, New Jersey
Jon Horn, reporter, KGTV; San Diego, California
Srividya Kalyanaraman, editor, BostInno, Boston, Massachusetts
Luz Lazo, transportation reporter, Washington Post, Washington, DC

Ginny McCabe, freelance reporter; Cincinnati, Ohio

Megan Pratz, producer, Cheddar; Washington, DC
Maria Luisa Rossel, correspondent, UNO-TV; Washington, DC
Colleen Shalby, engagement editor, Los Angeles Times; Los Angeles, California

Charlotte West, freelance reporter; Seattle, Washington

Max White, digital producer, WXYZ; Detroit, Michigan
The Kiplinger Program in Public Affairs Journalism is in its 46th year, spending the first 45 at Ohio State University. It has evolved since its founding, transitioning from a nine-month master's program to a digital media fellowships in 2011. In addition to the weeklong fellowship, the program offers workshops and training across the globe. In 2018, the Kiplinger Program training reached nearly 1,200 journalists. Full information about the Kiplinger Program is available at www.kiplingerprogram.org.

The Kiplinger Program was endowed at Ohio State in 1973 by Austin Kiplinger in honor of his father, W.M. Kiplinger, one of the university's first journalism graduates in 1912. W.M. Kiplinger pioneered a new kind of journalism when he became publisher of The Kiplinger Letter and later Kiplinger's Personal Finance. He has been described by his son as "a dedicated journalist, a muckraker and an inspiration to young journalists… a very original thinker."
Save the Date: Upcoming SPJ Events
May 2 - PEN America World Freedom Press Day Event at Chase Public-6 p.m.
May 9 - Freelancer's Luncheon at Graydon - 11:45 a.m.-1 p.m.
May 18 - Hot Topics/Issues Journalists Face at Graydon on Main - 10 a.m.-noon
June 27 - Cincinnati SPJ EIJ/HOF Celebration at Frost Brown Todd - 6 p.m.-8:30 p.m.
Cincy SPJ Board Member Cara Owsley
Speaks at John B. Gaines Lecture Series

Cincinnati SPJ board member Cara Owsley recently spoke at the John B. Gaines Lecture Series, which Western Kentucky annually hosts at the School of Journalism & Broadcasting.

As a part of the lecture series, journalists are invited to campus to talk to the students and the Bowling Green community, and they have the opportunity to share an impactful story or a contemporary issue related to journalism.



Back to top ⇑
Congratulations to Cincy SPJ Board Member Tom McKee
To

m McKee was recently

a recipient of a L.J. Horton Distinguished Alumnus Award from the Scripps School of Journalism at

his

alma mater, Ohio University.
Recap: SPJ Region 4 Conference
The 2019 Region 4 Conference was held at Cleveland State University on Friday, March 8 and Saturday, March 9. The conference kicked off on Friday evening with a trivia night at the City Club of Cleveland.

With the theme #MakeRoom, the conference focused on ways journalists could learn new skills. The weekend's sessions were led by some of the top experts in the field today—from podcasting, interviewing and freelancing to making the most of digital tools, and more!

Highlights included a super session on crime podcasting featuring Amber Hunt, Amanda Rossmann and Rebecca Maurer.

Keynote speaker Dana Canedy, administrator of the Pulitzer Prizes, shared a powerful message about the future of journalism. The Mark of Excellence Awards were also handed out on Saturday.

It was announced that the 2020 Region 4 Conference will be held in Columbus.
Pulitzer Prize Administration Dana Canedy Gives Keynote Speech at SPJ Region 4 Conference

"There Are No Shortcuts For Excellence," She Tells Journalists In Cleveland
By Tom McKee


When Dana Canedy talks, people listen. That's because her life's story is compelling. The career path that she's followed in journalism is lined with awards. There's been heartbreak as well.

Through it all, she's always demanded excellence of herself as a reporter, writer, Pulitzer Prize Administrator, author and mother to a teenage son.

That's why her message to 150 professional and student journalists at the Society of Professional Journalists Region 4 Spring Conference in Cleveland was so well-received.

"You can't give up. You can't be deterred. Run in your own lane," she said in a keynote speech at Cleveland State University. "Only compete with yourself."

Canedy's journey began with her birth to a military family in Indianapolis, continued in the small Kentucky town of Radcliff and led her to the University of Kentucky to study journalism.

Her first newspaper job was with the Palm Beach Post in Florida, then the Cleveland Plain Dealer and the New York Times in 1996. She was named a senior editor 10 years later.

"I killed myself producing two or three stories a day," she said. "I kept my head down. You can't fake it in a room full of valedictorians."

She described herself as an insecure overachiever – driven to write the best possible stories, but always wondering if they were good enough. She shrugged off criticism as learning opportunities.

Her advice to both the professional and student journalists in the room was simple. Training, hard work and a willingness to take calculated risks will always produce spectacular results.

"When you're comfortable, it's time to shake things up," she added. "Don't be afraid to do that."

Sitting in the audience listening to the speech was a 13-year-old-boy who had heard that advice before.
It came from his mother, whom he accompanied to Cleveland.

"My son is my religion," Canedy proudly declared as the teenage Jordan beamed and blushed.

It's a relationship that began with hope, was tested through tragedy and will soon be a story that every movie lover knows.

Jordan's father was First Sergeant Charles Monroe King, Canedy's fiancé. When King left for a tour of duty in Iraq, she gave him a journal to record his experiences for his then six-month-old son. The advice penned was about becoming a man, being responsible for your actions and other fatherly hopes and dreams. Nobody knew at the time how important the journal would become.

Thirty days before completing his tour, First Sergeant King was killed in action.

"I collapsed on the floor when I heard the news," Canedy said. She wondered how to turn such devastating loss into something positive.

Success began by getting back on her feet and writing – turning the story into a New York Times essay.

Then, the words of her fiancé became a book: "A Journal For Jordan: A Story of Love and Honor."
It's been translated into eight languages and published in 10 countries.

The book has been so well received that it will soon become a movie directed and co-produced by Denzel Washington.

"I don't know who is going to play me," Caney quipped.

In the meantime, the job as Pulitzer Prize Administrator occupies her time along with helping counter the claims of President Trump that the mainstream media is fake news and journalists are the enemy of the people.

"Nothing will change the need for quality journalism," she said, adding that while jobs are being created that simply didn't exist before, it's tough to find sustainable financial models to pay for them.

The solution will be in collaboration and sharing resources to support local journalism. Caney says she remains hopeful about the state of the business for three reasons.

"Look for opportunities for create good will with citizens, take a page out of President Trump's playbook and use social media and marketing for our own good and find one thing a year to devote resources to." She said.

"Once you do that, apply for a Pulitzer Prize," she concluded. "What we look for is excellence. Make us say, 'I didn't know that.'"
The Digital Dirty Dozen Apps for Journalists

by Tom McKee


New tools are constantly being invented to help journalist keep up with ever-increasing demands of the profession.

Things are changing so fast that what was a useful tool in 2018 might already replaced by another app that works even better.

One of the people who has studied the tools of the trade is Kevin Smith, Director of the Kiplinger Program In Public Affairs Journalism at Ohio University in Athens, Ohio.

Smith is a former national president of the Society of Professional Journalists and currently the president of the Central Ohio SPJ chapter.

He's made presentations on what he calls the "Digital Dirty Dozen" as SPJ National Conventions and Regional Spring Conferences as well.

The most recent program was presented at the SPJ Region 4 Spring Conference at Cleveland State University in downtown Cleveland.

The program centered on a list that Smith feels contains the best available apps right now.

RESEARCH
Data.gov

DATA VIZ
Datawrapper

RECORDING
Tape A Call

NOTES
Evernote
Dragon Dictation

AUDIO
Audioevolution

MOBILE PHOTOGRAPHY
Procamera
Snapseed
Filmic Pro

VIDEO EDITING
Videolicious
iMovies

VERIFICATION
TinEye

CROWDSOURCING
Google Forms

SOCIAL MEDIA
Facebook for journalists
Twitter

ANALYTICS
Foller Me
Snap Bird

Of course, Smith knows that any app on the list could be quickly replaced by the next best thing to come down the pike.

He can be reached at smithK7@ohio.edu for more information.



Back to top ⇑
Graydon Announces New Leadership Team
Graydon recently announced the election of a new executive committee and its new chair, Jack Greiner.
The members of the committee include:
Steve Goodin
Jack Greiner (chair)
Dan Heyd
Tom Prewitt
Dan Reitz
Kent Wellington

Greiner, a veteran of Graydon for over 31 years, is a commercial litigator with an emphasis on communications and media law. He is one of the region's leading advocates for governmental transparency, having argued numerous cases in the Supreme Courts of Ohio and Kentucky, and in appellate courts in the Tri-state area.

Greiner succeeds Tom Prewitt, who served as Chair of the Executive Committee for the past eight years. Under Prewitt's leadership, Graydon experienced incredible change, highlighted the moving of its headquarters to their Scripps Center location and opening of their Over-the-Rhine office on Main Street. Read more at https://graydon.law/graydon-announces-new-leadership-team/

Congratulations to Jack and the Graydon team from Cincy SPJ!
Greater Cincinnati Journalism Hall of Fame 2019 Inductees
Three veteran journalists will be inducted into the Greater Cincinnati Journalism Hall of Fame for 2019. Each was elected unanimously by the board of directors of the Greater Cincinnati Professional Chapter of the Society of Professional Journalists.

They are:

--Mike Philipps – former President and CEO of the Scripps Howard Foundation and the former editor and CEO of The Cincinnati Post and The Kentucky Post.

--Clyde Gray – former WCPO-TV anchor, reporter and member of the acclaimed I-Team. His partner on the air was Carol Williams.

--Carol Williams – former WCPO-TV anchor, reporter in a career that spanned 30-years with the station. Her partner on the air was Clyde Gray.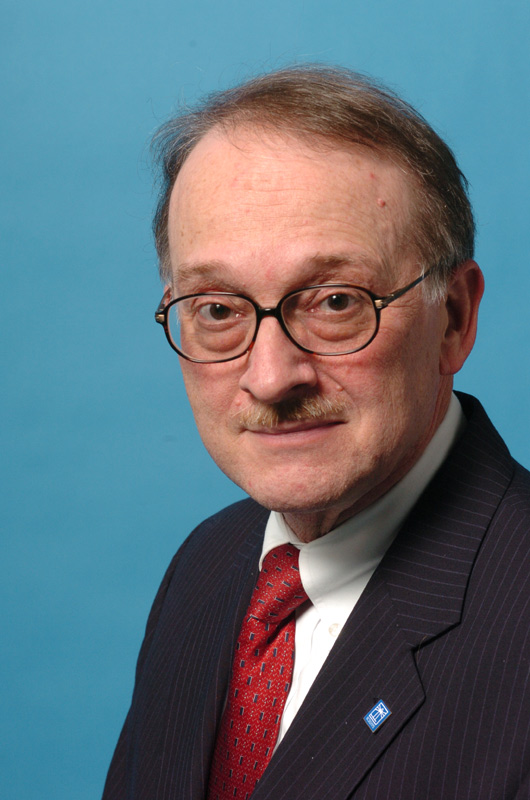 Mike Philipps

Philipps earned a B.A. in English from Virginia Military Institute and served with the U.S. Army in Vietnam as a Military Intelligence officer, attaining the rank of Captain. His career with The Cincinnati Post and The Kentucky Post spanned 21 years as a reporter, assistant city editor, editorial writer, science editor, news editor, metropolitan editor and assistant managing editor before being named editor and CEO in 2001. He joined the Scripps Howard Foundation in 2008 and served as its leader until retiring in 2015. Overall, Philipps spent 38 years working for The E. W. Scripps Company.

In retirement, Philipps volunteers as a site team member for the Accrediting Council on Education in Journalism and Mass Communications. He also volunteers for a variety of duties with the United States Coast Guard, where he is a member of the Coast Guard Auxiliary. In addition, he holds a Merchant Marine credential. Philipps is also an amateur radio operator, a private pilot and an avid boater. His wife, Carole, worked at The Post for 25 years.

Clyde Gray
Gray has written about and reported on the daily lives of three communities over the course of a three decades long journalism career. It began in 1977 on WXII-TV in his hometown of Winston-Salem, NC.

He came to Cincinnati in 1979, but left for opportunities to anchor and report in Baltimore. Soon, it became apparent that the Queen City was where he needed to be. He was familiar with the city and enjoyed living along the Ohio River. So, in 1985 he put down roots in Cincinnati, raised a family and was determined to make a difference in his new hometown.

He realized that commitment by joining WCPO-TV in 1990. He not only anchored newscasts, which won an Edward R. Murrow Award, but was part of the award-winning I-Team, which captured a prestigious DuPont Award and regional Emmys.

Gray retired from news in 2014 to devote more time to his communications agency, Blackboard Marketing. He continues on the air at Channel 9 with Cincy Lifestyle, a morning program he describes as "more fun than the law allows."

Williams, an Emmy-winning anchor and reporter, spent 37 years in television news. Her career began on WGAL-TV in Lancaster, PA, but for the next 30-years she was a mainstay at WCPO-TV. During the years with 9 On Your Side she interviewed Presidents Bill Clinton and Barack Obama, First Lady Barbara Bush, Oprah Winfrey, Billie Jean King and House Speaker John Boehner.

She covered a Bengals' trip to the Super Bowl, the Bearcats' trip to the Final Four, political conventions and Presidential debates.

Now, Williams is enjoying a new chapter in her life, one that means more freedom and creativity plus time to travel and visit children in Seattle and Boston. She's now working on "Conversations" for Spectrum News 1, tutoring at her neighborhood school, teaching broadcast writing at the University of Cincinnati and taking Improv. After all those years of working on the 11:00 p.m. news, she enjoys having dinner at night with her husband, Michael Barrett.

Additionally, the Brough brothers (pronounced bruff) – John (1811-1865) and Charles (1813-1840) will be honored posthumously. John and Charles Brough established The Cincinnati Enquirer on April 10, 1841, changing the name of the Cincinnati Advertiser that they bought in 1840. Both born in Marietta, Ohio, they apprenticed at the Marietta Gazette. They were co-owners of the Lancaster Eagle before coming to Cincinnati. John went into politics and was 26th Governor of Ohio during the final years of the American Civil War. Charles served as a judge on the Superior Court of Cincinnati.

The Greater Cincinnati Journalism Hall of Fame Induction Ceremony will take place on the evening of Thursday, June 27th at the downtown law offices of Frost Brown Todd in the Queen City Square tower.

That event coincides with the annual Excellence In Journalism Awards presented by the Greater Cincinnati Pro Chapter of the Society of Professional Journalists.
Purchase your tickets here:
https://www.eventbrite.com/o/
society-of-professional-
journalists-1702381836
Back to top ⇑
Join SPJ
Here's a challenge for every SPJ member — active or retired. Make it a point to recruit a new member this year. Doing that will double the size of the chapter. The board continues to work on presenting unique and interesting programs that make SPJ membership extremely valuable.
The national membership fee is $75.00 which can be paid online in one lump sum or in monthly deductions.

Editorial Internship Opportunity
Editorial + Multimedia Intern
Signs of the Times is seeking an editorial and multimedia intern for assistance with news writing, online editing, fact checking, social media and multimedia projects. This is an unpaid opportunity, and we will provide one-on-one mentoring, career development advice and detailed feedback on your work. We are open to candidates with journalism backgrounds, as well as those coming from liberal arts, design or electronic media/video/multimedia backgrounds. This opportunity requires a time commitment of eight hours per week, some of which can be performed remotely.
Signs of the Times' brand includes a monthly trade magazine, e-newsletter, podcast, website, forums and social media serving the signage and digital graphics industries. Our existing team is close-knit and has backgrounds in journalism, newspapers, book publishing and design. We value creativity, intelligence, independence and levity. For more about our brand, visitsignsofthetimes.com.
To apply, email portfolio links, social media handles, a resume and a cover letter to mark.kissling@stmediagroup.com androbin.donovan@stmediagroup.com. Several similar opportunities are available within our parent company, ST Media Group, and we will pass along interested, qualified candidates to our sister brands. We look forward to hearing from you!
Newsletter Staff
Managing Editors
Ginny McCabe, Carly Hagedon
Cincinnati Pro Chapter SPJ Board Members
Ginny McCabe, President; Jenny Wohlfarth, Vice President; Hagit Limor, Treasurer; Corinne Minard, Secretary; Jo-Ann Albers; Emil Dansker; Monica Dias; Bonnie Jean Feldkamp; Bill Ferguson Jr.; Carly Hagedon; Tom McKee; Cara Owsley; Kevin Schultz; Maija Zummo; Tony Mastriani, Board Member Emeritus
Copyright © 2019, Greater Cincinnati Society of Professional Journalists. All rights reserved.
spjcincy@gmail.com