Greater Cincinnati Journalism Hall of Fame 2019 Inductees


Join Us On Thursday, June 27 for the EIJ/HOF Awards Ceremony
Three veteran journalists will be inducted into the Greater Cincinnati Journalism Hall of Fame for 2019. Each was elected unanimously by the board of directors of the Greater Cincinnati Professional Chapter of the Society of Professional Journalists.

They are:
--Mike Philipps – former President and CEO of the Scripps Howard Foundation and the former editor and CEO of The Cincinnati Post and The Kentucky Post.

--Clyde Gray – former WCPO-TV anchor, reporter and member of the acclaimed I-Team. His partner on the air was Carol Williams.

--Carol Williams – former WCPO-TV anchor, reporter in a career that spanned 30-years with the station. Her partner on the air was Clyde Gray.
---
M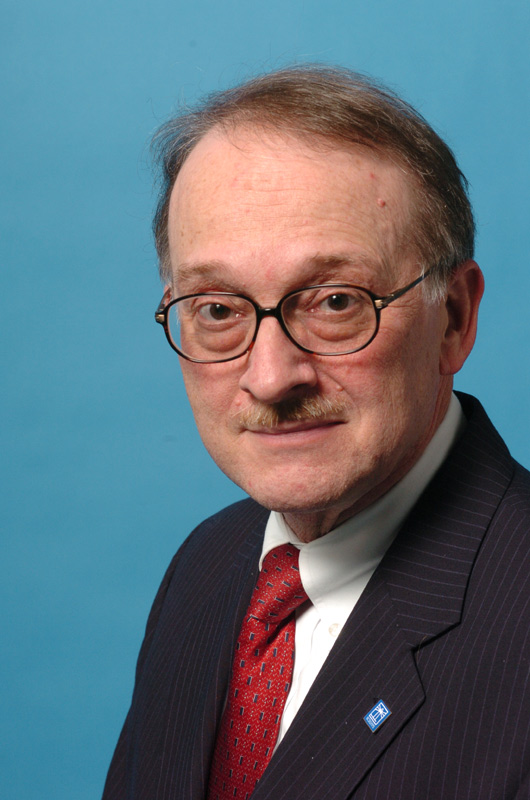 ike Philipps
Philipps earned a B.A. in English from Virginia Military Institute and served with the U.S. Army in Vietnam as a Military Intelligence officer, attaining the rank of Captain. His career with The Cincinnati Post and The Kentucky Post spanned 21 years as a reporter, assistant city editor, editorial writer, science editor, news editor, metropolitan editor and assistant managing editor before being named editor and CEO in 2001. He joined the Scripps Howard Foundation in 2008 and served as its leader until retiring in 2015. Overall, Philipps spent 38 years working for The E. W. Scripps Company.

In retirement, Philipps volunteers as a site team member for the Accrediting Council on Education in Journalism and Mass Communications. He also volunteers for a variety of duties with the United States Coast Guard, where he is a member of the Coast Guard Auxiliary. In addition, he holds a Merchant Marine credential. Philipps is also an amateur radio operator, a private pilot and an avid boater. His wife, Carole, worked at The Post for 25 years.

Clyde Gray
Gray has written about and reported on the daily lives of three communities over the course of a three decades long journalism career. It began in 1977 on WXII-TV in his hometown of Winston-Salem, NC.

He came to Cincinnati in 1979, but left for opportunities to anchor and report in Baltimore. Soon, it became apparent that the Queen City was where he needed to be. He was familiar with the city and enjoyed living along the Ohio River. So, in 1985 he put down roots in Cincinnati, raised a family and was determined to make a difference in his new hometown.

He realized that commitment by joining WCPO-TV in 1990. He not only anchored newscasts, which won an Edward R. Murrow Award, but was part of the award-winning I-Team, which captured a prestigious DuPont Award and regional Emmys.

Gray retired from news in 2014 to devote more time to his communications agency, Blackboard Marketing. He continues on the air at Channel 9 with Cincy Lifestyle, a morning program he describes as "more fun than the law allows."

Carol Williams
Williams, an Emmy-winning anchor and reporter, spent 37 years in television news. Her career began on WGAL-TV in Lancaster, PA, but for the next 30-years she was a mainstay at WCPO-TV. During the years with 9 On Your Side she interviewed Presidents Bill Clinton and Barack Obama, First Lady Barbara Bush, Oprah Winfrey, Billie Jean King and House Speaker John Boehner.

She covered a Bengals' trip to the Super Bowl, the Bearcats' trip to the Final Four, political conventions and Presidential debates.

Now, Williams is enjoying a new chapter in her life, one that means more freedom and creativity plus time to travel and visit children in Seattle and Boston. She's now working on "Conversations" for Spectrum News 1, tutoring at her neighborhood school, teaching broadcast writing at the University of Cincinnati and taking Improv. After all those years of working on the 11:00 p.m. news, she enjoys having dinner at night with her husband, Michael Barrett.

Additionally, the Brough brothers (pronounced bruff) – John (1811-1865) and Charles (1813-1840) will be honored posthumously. John and Charles Brough established The Cincinnati Enquirer on April 10, 1841, changing the name of the Cincinnati Advertiser that they bought in 1840. Both born in Marietta, Ohio, they apprenticed at the Marietta Gazette. They were co-owners of the Lancaster Eagle before coming to Cincinnati. John went into politics and was 26th Governor of Ohio during the final years of the American Civil War. Charles served as a judge on the Superior Court of Cincinnati.

The Greater Cincinnati Journalism Hall of Fame Induction Ceremony will take place on the evening of Thursday, June 27th at the downtown law offices of Frost Brown Todd in the Queen City Square tower.

That event coincides with the annual Excellence In Journalism Awards presented by the Greater Cincinnati Pro Chapter of the Society of Professional Journalists.