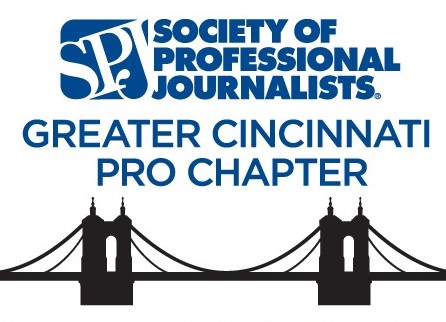 SOCIETY OF PROFESSIONAL JOURNALISTS
GREATER CINCINNATI PRO CHAPTER
AND GRAYDON
to present our
quarterly luncheon for freelancers
Date: Friday, October 18, 2019
Time: 11:45 A.M. to 1 P.M. LUNCH
Tie personal experience to current events and write powerful op-eds that reach readers beyond data points to help them relate, empathize, and care. Op-eds help bring the news home and puts local faces to global issues. Every writer has a voice in the op-ed pages, regardless of platform or publishing experience. However, it is a column-writing skill and the op-eds written well, stand out with lasting affect.
Join
award-winning
op-ed columnist
Bonnie Jean Feldkamp
at the October 18 freelance lunch and learn tips on what goes into writing an effective op-ed. Bonnie will also share contacts and tips from local editors as to exactly what they are looking for in op-ed submissions.
Bonnie Jean Feldkamp is an award-winning freelance writer publishing service journalism articles, personal essays, columns, and op-eds. She is the Communications Director for the National Society of Newspaper Columnists and a board member of the Cincinnati Chapter of the Society of Professional Journalists. Bonnie lives in Fort Thomas, KY with her husband and family. Find her on social media @WriterBonnie or at
WriterBonnie.com
.
Note Location: GRAYDON LAW OFFICES
1421 Main Street in OTR
Open to all freelancers, including print, broadcast, radio and digital. Lunch will be served. There will be lunch, discussion, and time for a Q and A.
Registration and Networking:

11:45 a.m. to Noon